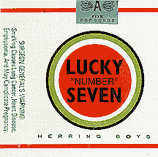 A drop in the Canadian dollar in the past two weeks g

ave the Bank of Canada just enough breathing room to deliver its seventh consecutive - and likely final - interest rate increase Wednesday morning.



Seven rate hikes and of course David Dodge and the Bank of Canada do it again.
Bank of Canada raises overnight rate target by 1/4 percentage point to 4 1/4 per cent
And of course they just can't help themselves. Since the Bank no longer controls money production in Canada nor the Banking establishment, it has to do something to justify its existence.

Such as practicing the ancient art of prestidigitation.


"

Recent Canadian data confirm that domestic demand remains solid, and that both CPI and core inflation are evolving largely in line with the Bank's expectations."

Oh how
prescient
of them, reading entrails again I suppose. As the dismal science this is right up there with weather reporting and astrology.


Except that their expectation is to keep inflation at 2%, while in April it was
was reported at 1.6% . Below the Banks expectation, perhaps they are upset it was lower than expected so the rate increase is to get it UP to 2%. Yep that makes a lot of sense.

The result is that the Banks have increased their prime lending rate to 6%.

Some wags have reported that the Bank is signaling a pause in its Long March of increasing interest rates, though again one has to peer into a glass darkly to read that out of their press release. I guess the experienced prestidigitator could see this in their reading of the entrails.

The fact is that our advantage is our Flexible Exchange Rate meant that there was no real need to up the interest rates. But the Bank already made up its mind that's what it was gong to do and by gawd they did it. And the reason all this concern for inflation?

Well you can blame the last Conservative government which introduced the GST.




The key objectives of Canada's inflation targets,




when they were originally announced in 1991, were




to prevent inflation from accelerating in the short




run in the face of the introduction of the new Goods




and Services Tax (GST) and a sharp rise in oil prices




and, in the longer run, to bring inflation down to a


level consistent with price stability.

Over time, the importance of other favourable
characteristics of inflation


targets as a permanent operating framework for




monetary policy has become increasingly apparent to




us at the Bank of Canada. The most notable of these




characteristics are increased transparency, better accountability,




improved internal decision making, and




a mechanism for responding to demand and supply


shocks that reduces potential fluctuations in output.



I would not argue that explicit inflation targets are




the only way to achieve good macroeconomic results.




Indeed, the worldwide reduction of inflation in the




1990s across countries with different frameworks for




monetary policy clearly indicates that there are a


number of ways to achieve low inflation.

GORDON G. THIESSEN
Governor of the Bank of Canada

Say wouldn't a deline in the GST by 1% have been good news for the Loonie and avoided this rate increase? Guess not.


And you know who else rolled a Lucky Number & why the Banks, well the BMO anyways.


Bank of Montreal Q2 profit up 7.1% at $644M; dividend boosted

And while shareholders will celebrate, us peons, the folks that use the banks, well we sure do get the shaft, low interest on our savings, and service charges out the wazoo. See;
Bank Charges


Not all the banks made big bucks with the rise in the Loonie.
The financial sector was the biggest sectoral decliner as Royal Bank (TSX:RY) lost 47 cents to $46.58 and Scotiabank (TSX:BNS) fell 72 cents to $44.70.


Which will be excuse the Royal Bank will use to justify their proposed increase in service rates to be introduced on, wait for it....July 1. Canada Day. Gives ya something to celebrate.


Find blog posts, photos, events and more off-site about:
Bank-of-Canada, David-Dodge, Interest-rates, Canada, economy, Banks, service-charges, prime-rate